35A Royal Blue
作者:本站编辑 发布时间: 2017-09-11 来源: 本站 Number of View: 65 Author: Stand editor Published: 2017-09-11 Source: website
The 35A series is the most important heavy-duty series. Throughout the years, it has an excellent reputation in the industry for its excellent quality and stable technology.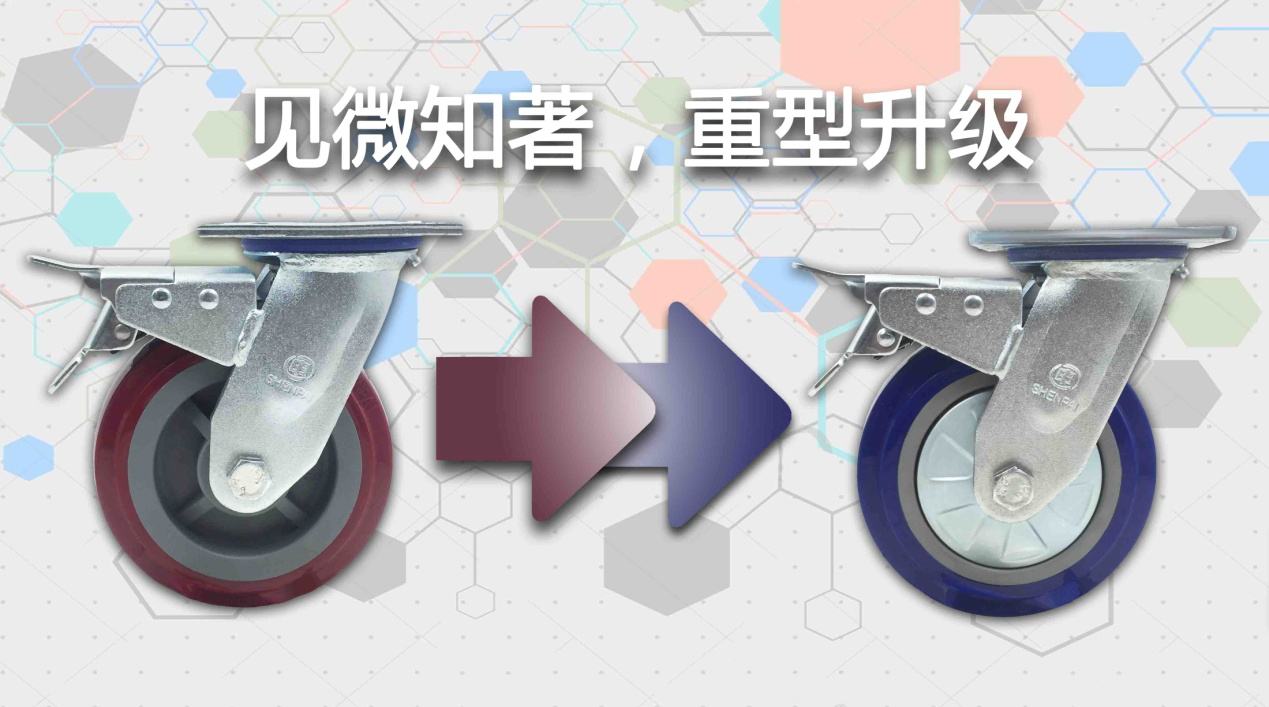 Double-sided welding process
After this product upgrade, all 35A brackets will be upgraded to double-sided welding. At the same time, through the improvement of the process, the appearance of the weld will also be significantly improved.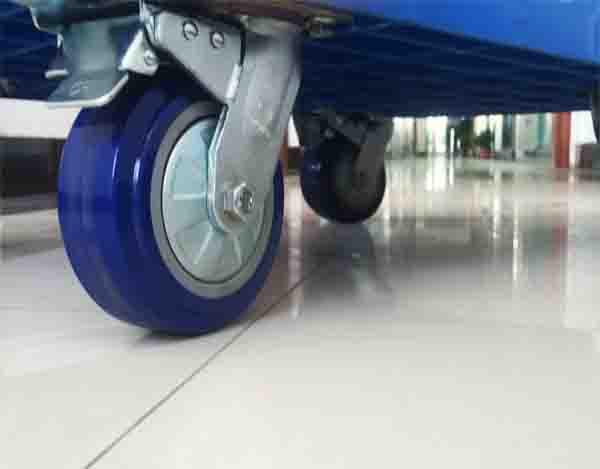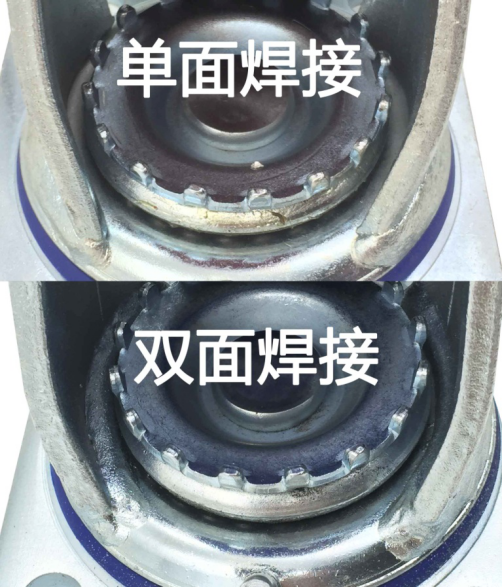 Under steel bowl thickened
The thickness of the steel bowl is an important link to ensure heavy load carrying capacity, and it is also an easy quality improvement. However, it can better protect the steel ball structure and the bearing center.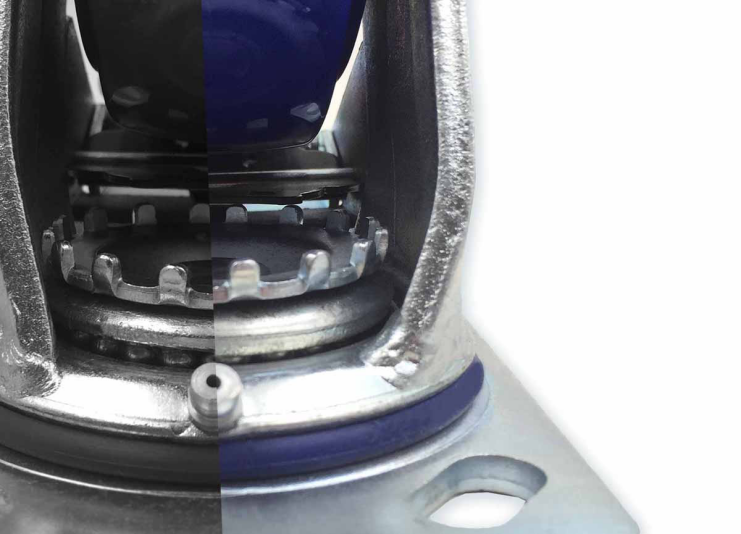 Before and after the modification, the contrast is obvious
PU formula breakthrough
The new wheel is modified with 100% new polyurethane raw materials and injection molded with the best physical properties. The test results of the weight-bearing walking test of the wheels far exceeded the domestic standards of the same level. Coupled with high-quality double ball bearings, this wheel blade takes the durable brand concept to new heights.
The walking test shows that the walking performance of the new blue PU has reached 2 times that of the old dated red, which is an important breakthrough in the single-wheel material!
Braking position optimization
When the clearance between the brake support plate and the bottom plate is small, it will cause inconvenience to install the casters. This modification will increase the original 12mm pitch to 14mm, which will be more conducive to user installation.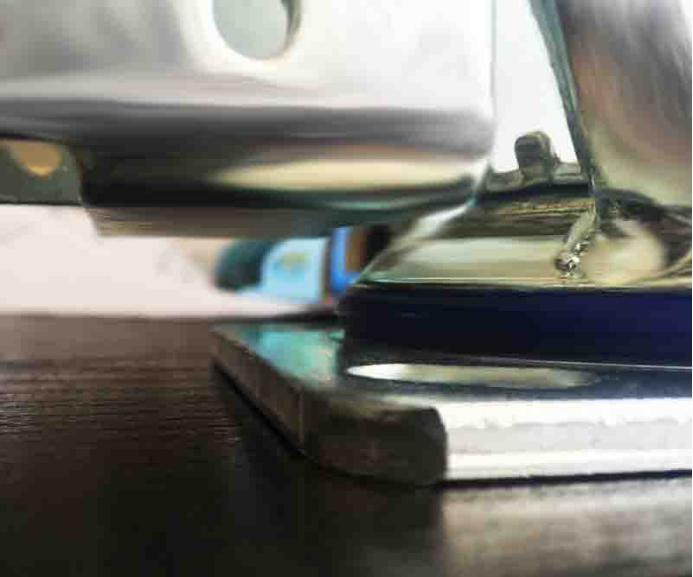 Rounded base plate
The bottom plate will use rounded corner technology to effectively reduce the scratch and abrasion effects of the product during transportation and use.
Brake pad process improvement
After many tests, the new brake pads adopt a new structure, which increases the hardness, reduces the brake disc rotation gap, and makes the brake structure more durable and stable.
Table processing process improvement
The processing of the bottom plate and the surface of the bracket will improve the appearance of the product by improving the welding, shot blasting and galvanizing processes.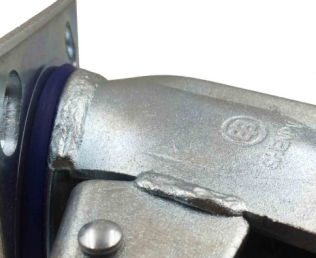 Comparison of welding details