35C heavy TPR new
作者:本站编辑 发布时间: 2018-04-09 来源: 本站 Number of View: 580 Author: Stand editor Published: 2018-04-09 Source: website
With the progress of society and economic development, customers' demand for silent soft casters is increasing. Now the company has introduced high-quality economic silent artificial rubber wheels to improve the product structure and meet the needs of customers at different levels. 35C synthetic rubber nylon AB pedal brake wheel

采用深灰色(原有35ATPR浅灰色),弧形线状, 美观及质感,经济且耐用。 The material is soft and has a good mute effect, which effectively protects the ground. The wheels are made of dark gray (the original 35ATPR light gray), curved lines, beautiful and texture, economical and durable.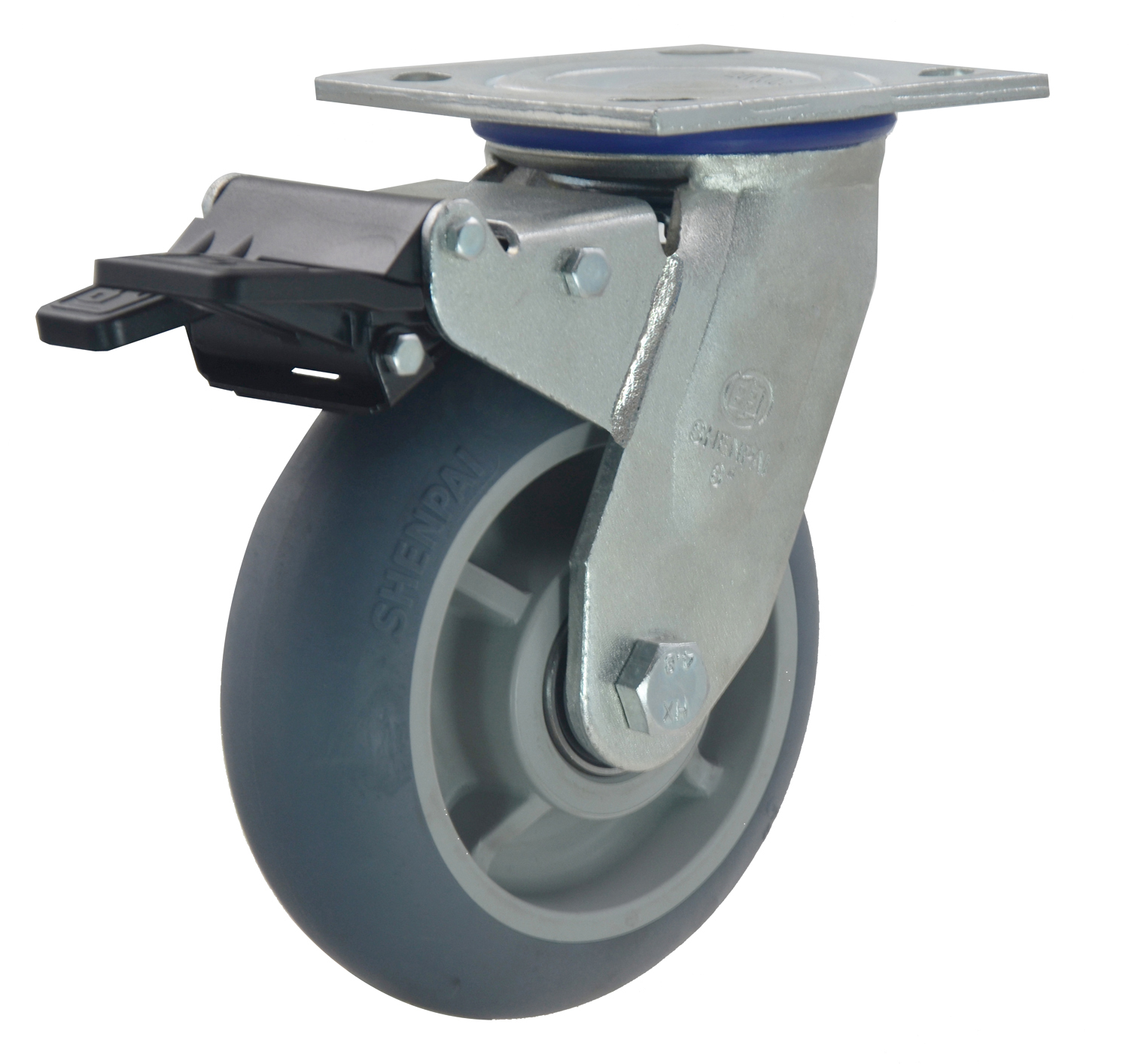 Injection nylon brake pedal
New injection-molded nylon brake pedal is oil-resistant, impact-resistant, low-temperature-resistant (-20 ° C), flame-retardant, high-toughness, and environmentally-friendly. At the same time, it perfectly solves the safety impacts such as bumps and scratches caused by metal brake pedals; the structure adopts AB-type braking method , Convenient and labor-saving.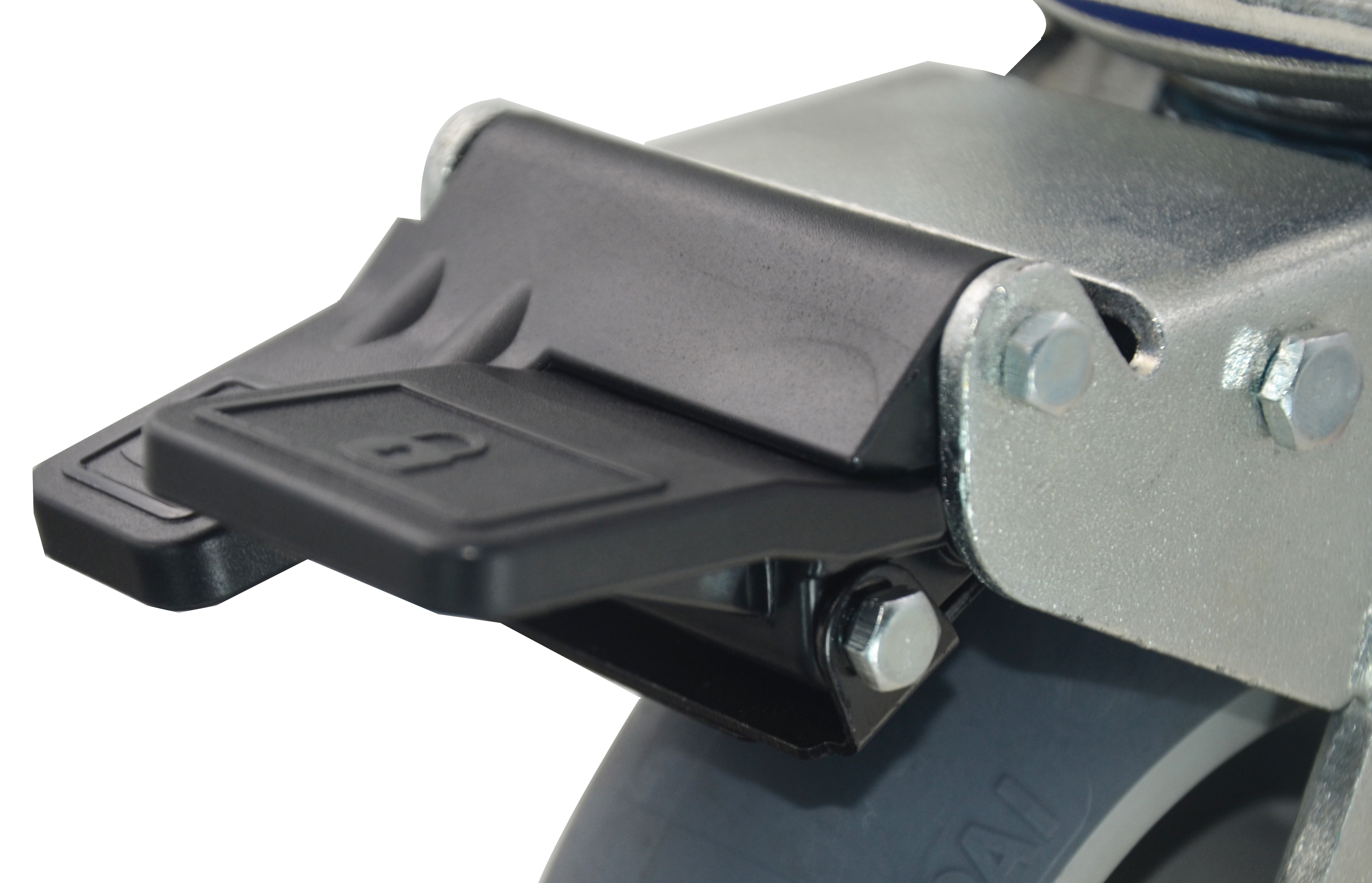 Pedal connection structure

The pedals, brake pads and bracket are fixedly linked, and the structure is screw and nut, which can be removed for easy maintenance.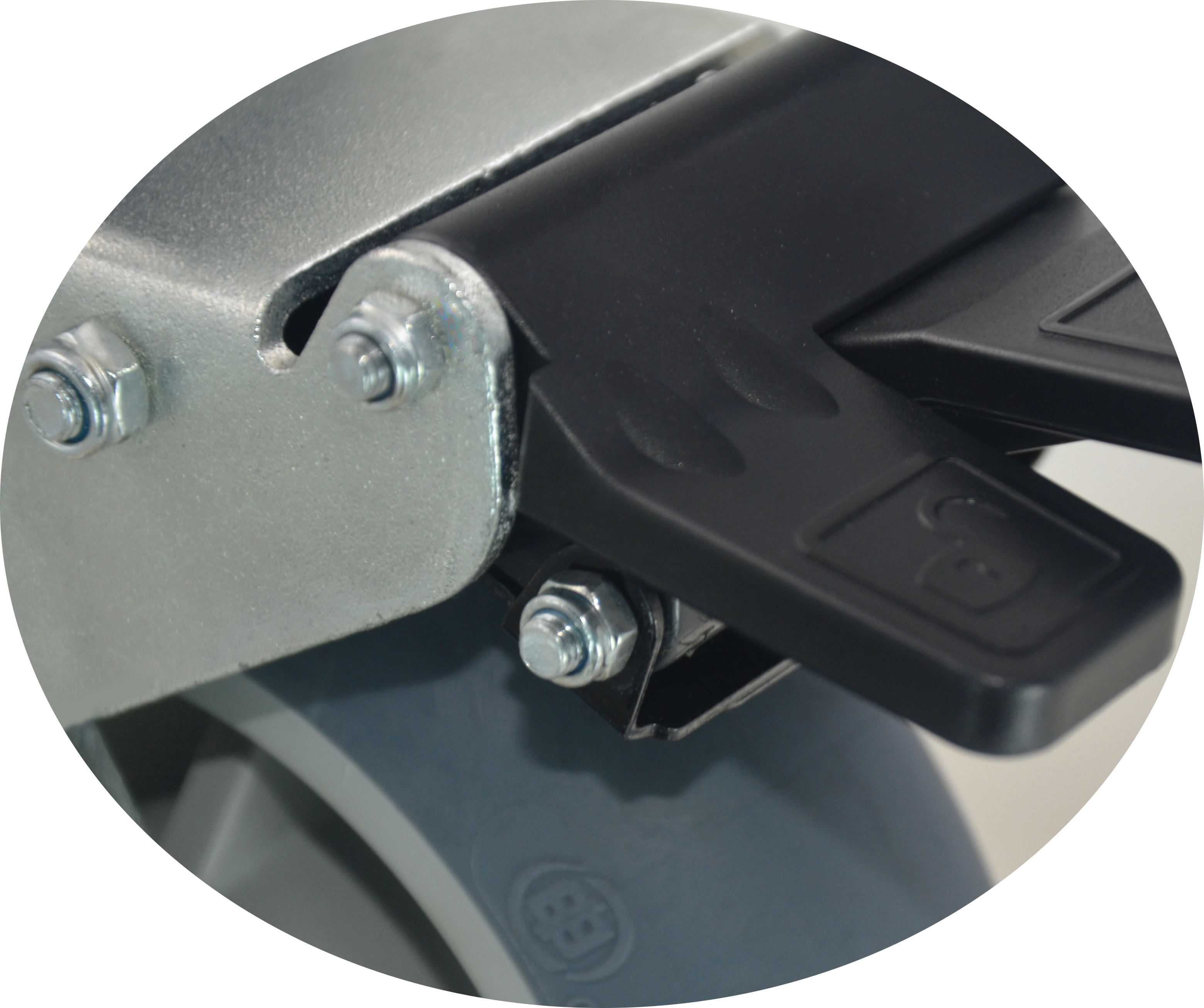 Dust ring
The blue protective ring at the link between the steel bowl and the bottom plate is beautiful and dust-proof. At the same time, it effectively protects the grease from drying out and prolongs the service life of the product.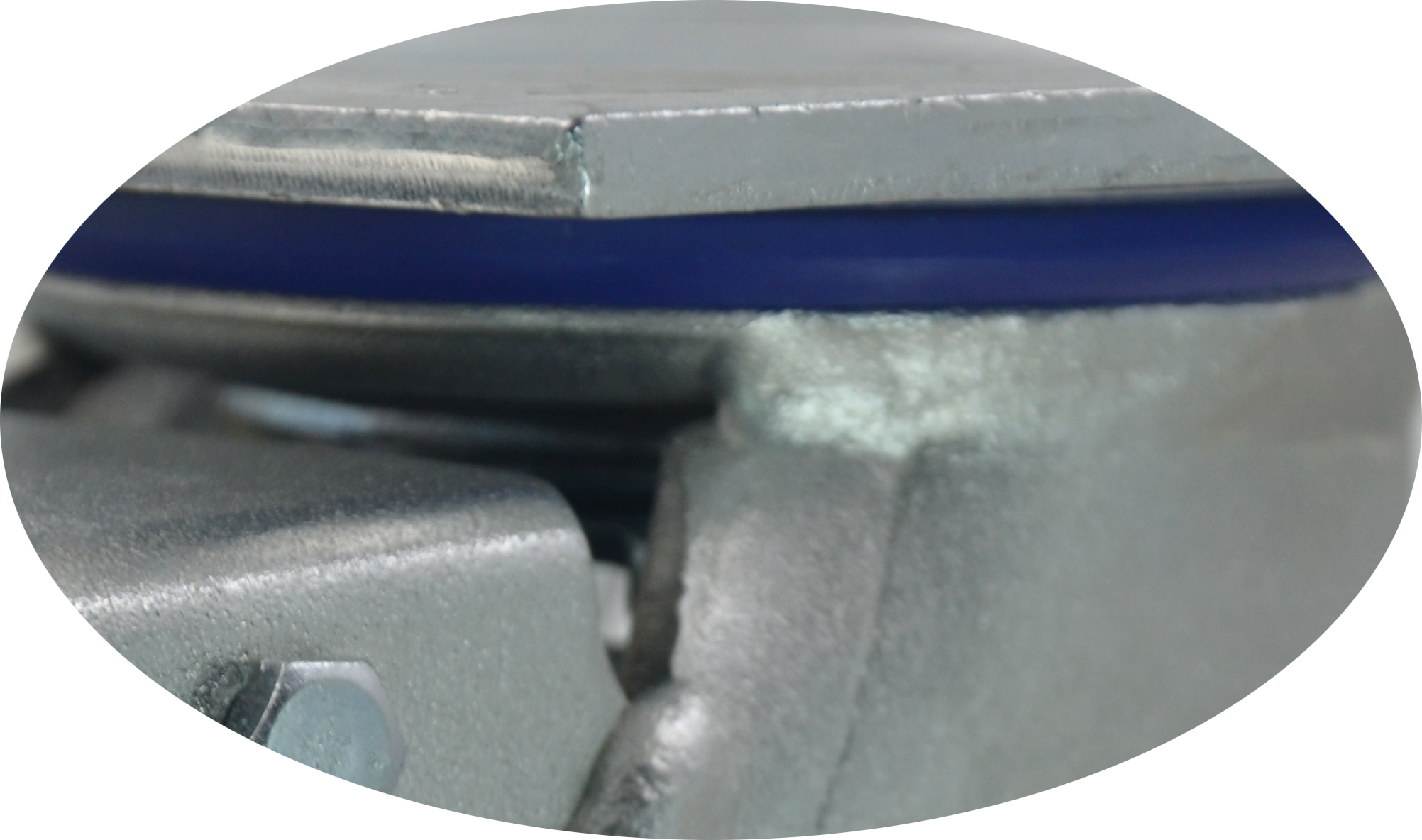 Brake pads

After hardening process, it has high hardness and long service life. At the same time, it adopts a new structure. The brake pads and clamping teeth cooperate more closely, and the braking effect is better.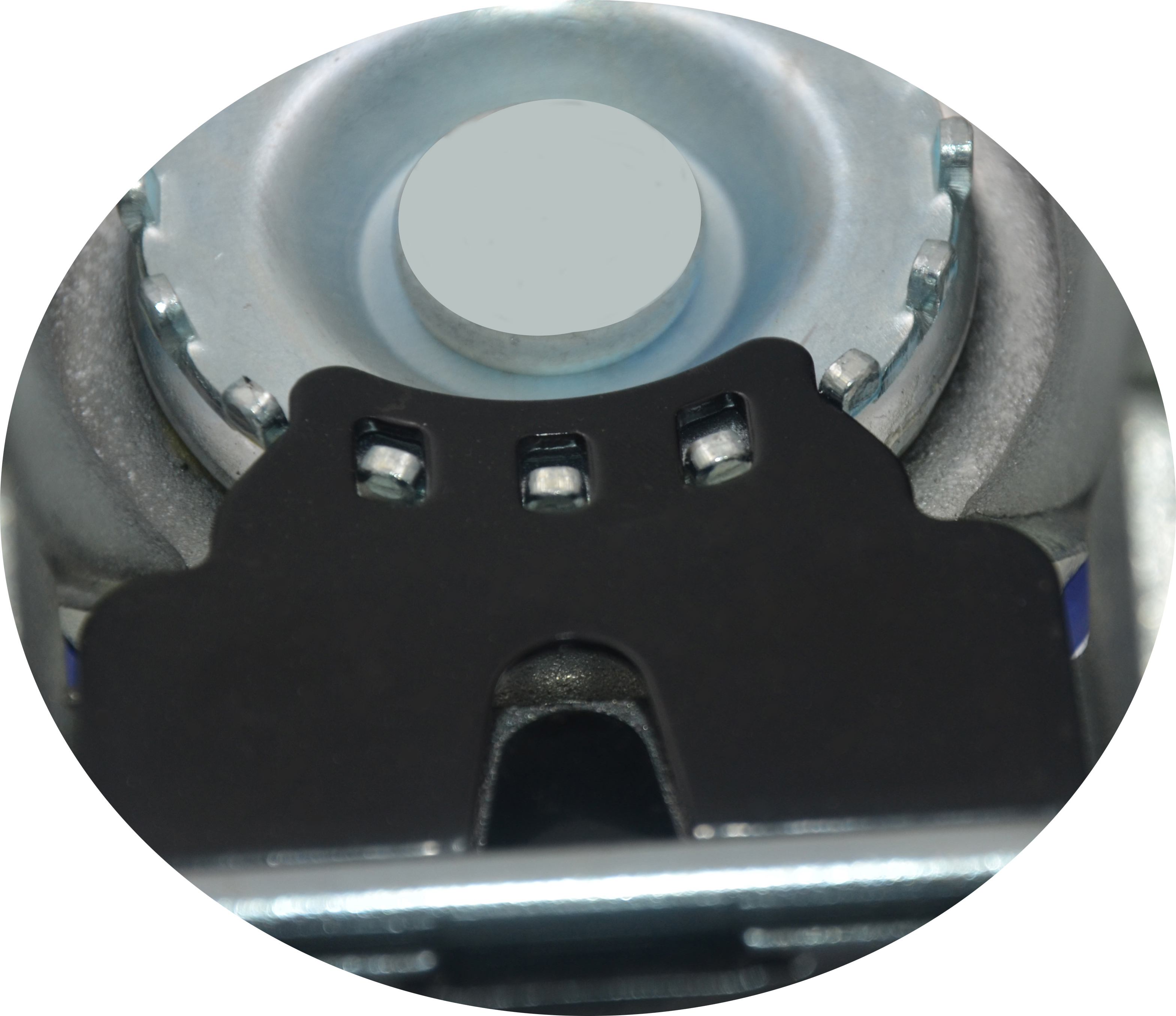 Wheel

弧形线状, 美观及质感 ,推载轻便省力,采用双滚珠轴承结构,静音轻巧,维护便捷。 The wheel surface is arc-shaped, beautiful and textured , light and easy to load, and adopts double ball bearing structure, which is quiet and light, and easy to maintain.