2018 American Hardware Show Review
作者:本站编辑 发布时间: 2018-05-14 来源: 本站 Number of View: 177 Author: Stand editor Published: 2018-05-14 Source: website
Bright international stage

May 8, 2018 International Hardware Show kicked off in Las Vegas. As a well-known industrial caster brand in China, Shenpai has just started in the international market. Although products have already appeared in the United States through trading companies or supporting exports, the direct exhibition is the first time for SHENPAI.

Casters may seem simple, but product quality control and cost control are not easy. "性价比"取胜,深谙此道的中国企业以"大批量,少品种"模式抢占中低端市场。 The manufacturing of hardware products in China has traditionally been based on "cost-effectiveness" to win. Chinese companies who are well versed in this way have seized the low-end and middle-end markets with the "large-volume, few-variety" model.
However, the brand caster has a huge product line, thousands of sales items, and tens of thousands of in-use materials, which makes management difficult. A professional technical team and an efficient ERP system are the basis for applying for a license.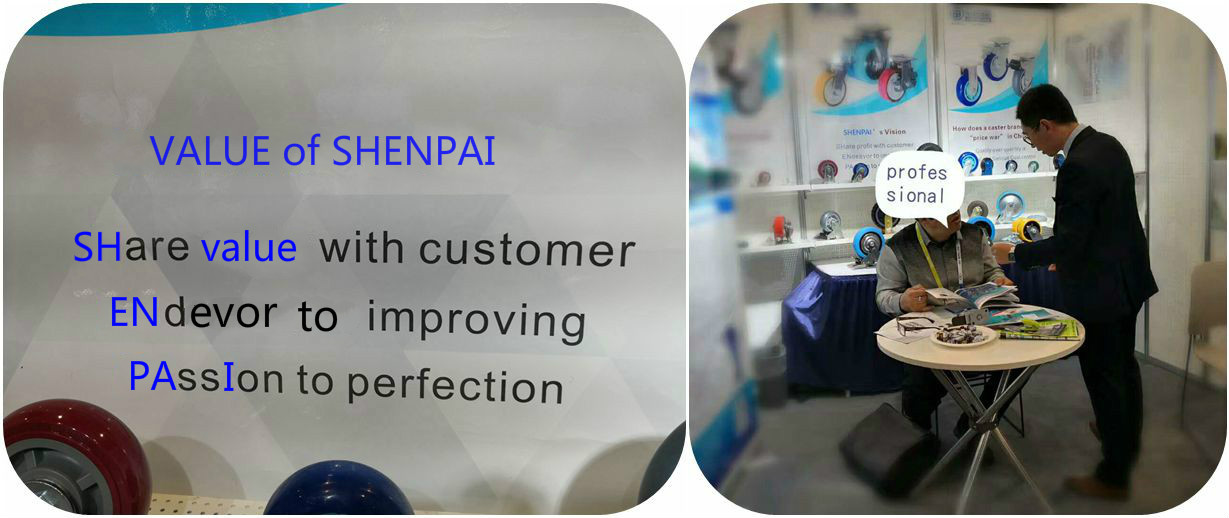 Customers who come to visit and consult and some customers who use American-made brand casters highly appreciate our products. From the exchange, the client expressed his admiration for the professionalism of the application. A customer AGV has been plagued by the problem of using wheels for a long time, and after applying for a comprehensive evaluation, the brand gave a solution. This is also the value of the brand casters. We not only sell products, we also do solutions. Getting orders from first-tier American brands is difficult, but a good start is half the battle.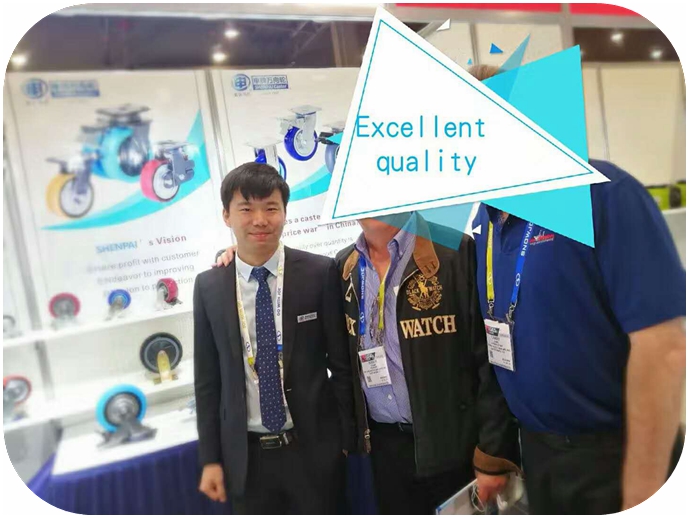 Peer exchanges looking to the future
The role of international exhibitions is not only to promote the brand, but also to expand the horizon of the company. The elites of the hardware industry showed the development path of the industry in in-depth exchanges, and brought inspiration to the application.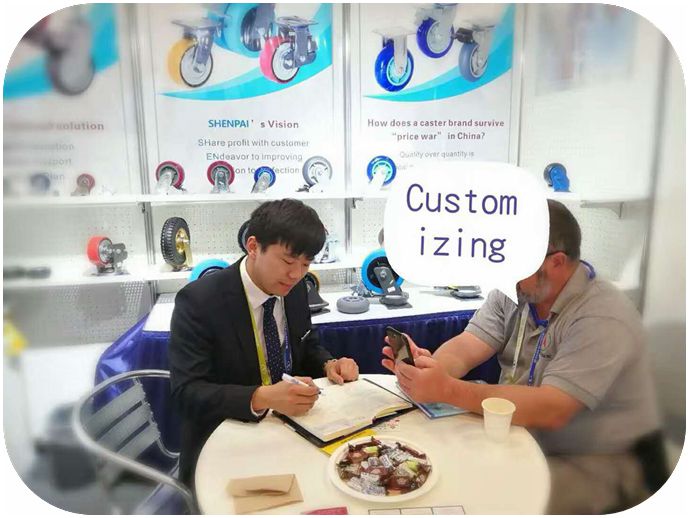 The healthy development of the industry, avoiding price wars, and differentiated development are the long-term roads for China's hardware manufacturing. From Made in China to "Smart" Made in China, we work together!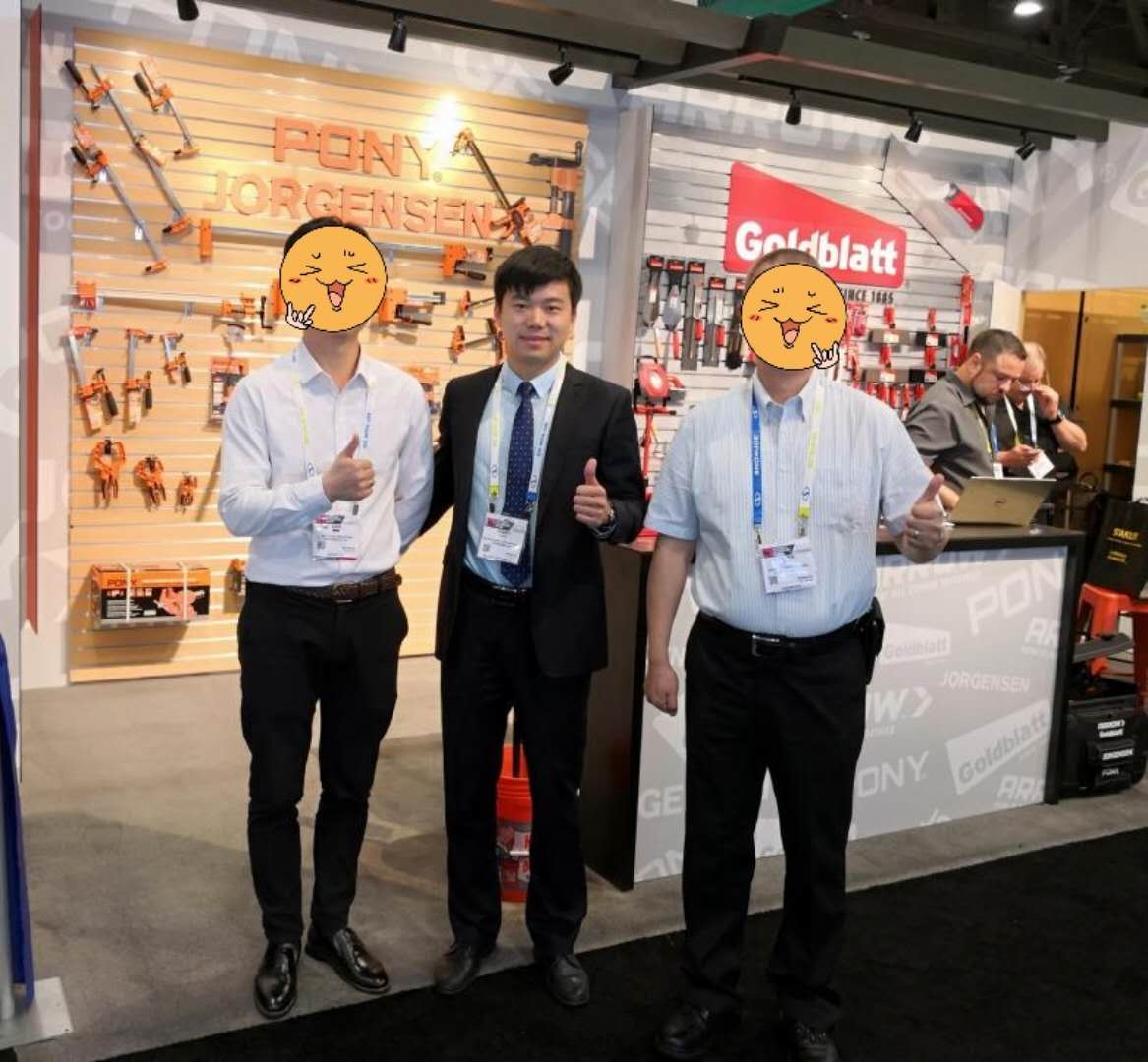 Tokyo Logistics Exhibition
The three-day exhibition soon ended, and the perfect display at the exhibition brought a lot of gains. Goodbye, Las Vegas, see you in Tokyo in September.